If you are in the construction business you probably know about Doosan portable compressors and DryAIR aftercoolers. You might even know about underwater chain saws, but we bet you have never paired them all together. That is just what Trask-Decrow Machinery helped Sebago Marine to do, proving that no application it too complex for TDM!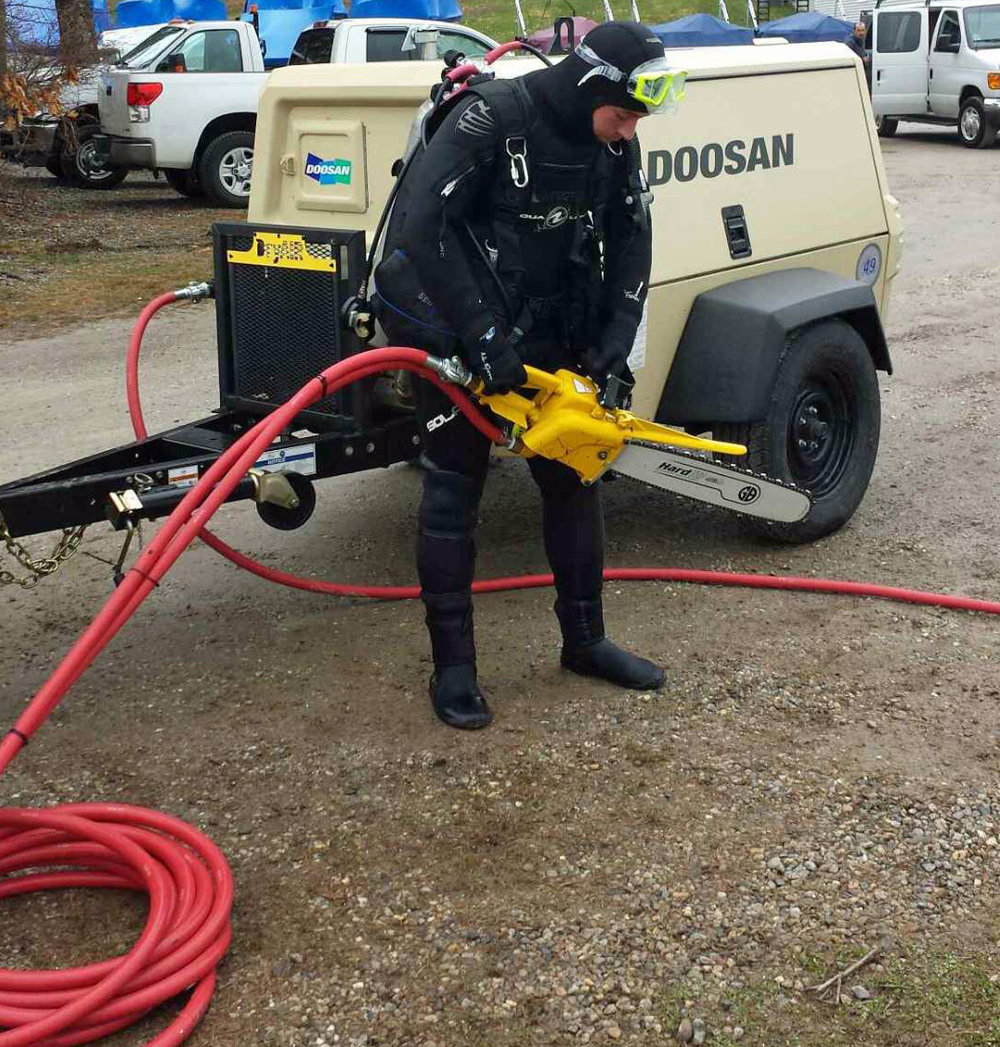 Del Wescott, owner of Sebago Marine in Windham, Maine was contracted by Richard's Boat Yard in Sebago, Maine to install a floating dock system at the marina. There was a fixed docking system already in place that needed to be removed before installing the new dock but removing the old pilings proved problematic for Sebago Marine. There was a dense build-up of sediment around the base of the pilings that made pulling them completely out of the water impossible. So Del reached out to Trask-Decrow Machinery looking for guidance in solving this underwater problem and TDM was happy to help.
Del met with Chuck Decrow, president of TDM, and the two came up with a unique solution to the problem that worked perfectly. To remove the 16 submerged pilings Del and his crew used an air operated chain saw that was powered by a Doosan C185, diesel, portable, compressor along with a DryAIR 250 tongue mounted aftercooler to keep the air lines running to the chain saw free of moisture. Using those specialized tools, a diver from Sebago Marine was able to cut the large, wooden pilings, while underwater, to a length shorter than 18" to prevent navigation issues for the marina and its boating customers. Del and his crew were able to complete the pile removal portion of this complicated project in just 2 days.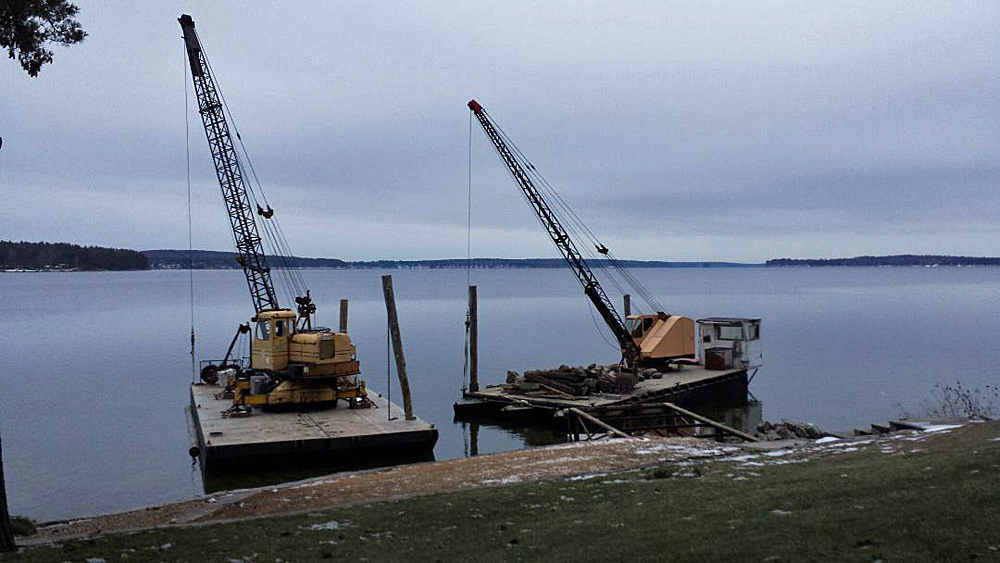 Trask-Decrow Machinery has been providing industrial air and pumping solutions to businesses in New England for over 30 years and also manufactures DryAIR aftercoolers. DryAIR aftercoolers remove harmful moisture from the discharge air of portable gasoline and diesel compressors and this unit proved to be extremely valuable in this underwater application. Trask-Decrow Machinery was more than happy to partner with this local company and wish them the very best in this upcoming season.