Doosan Portable Power is now offering factory installed and aftermarket LED light fixtures for four of its most popular light tower models. These fixtures are available for the LSCWKUB, LSWKUB, L6WKUB and the L8WKUB units. These LED fixtures are easy to install and mount right on the light tower crossbar.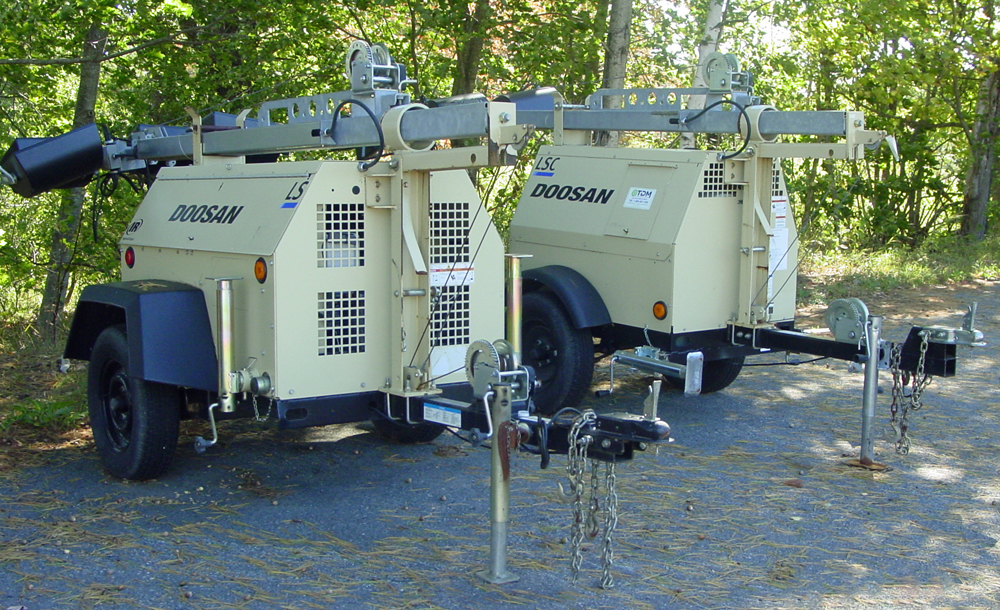 There are many benefits to purchasing and installing these LED light fixtures that will add value to Doosan's already impressive light tower package. These LEDs have a life expectancy of 50,000 hours and will not need to be replaced for the life of the light tower. The LED fixtures use less than 1kW of energy, 75% less than traditional bulbs, thus giving operators more auxiliary power onsite from each light tower that can be directed to the job at hand. Additionally, due to the reduced energy use, the LED fixtures use 50% less diesel fuel than traditional bulbs and will significantly reduce fuel consumption and costs. The lights require no cool down or warm up time, as conventional lamps do so the lights are ready when you are! The LED fixtures are warrantied for a full five years while the other light tower components are warrantied for 2 years or 2,000 hours.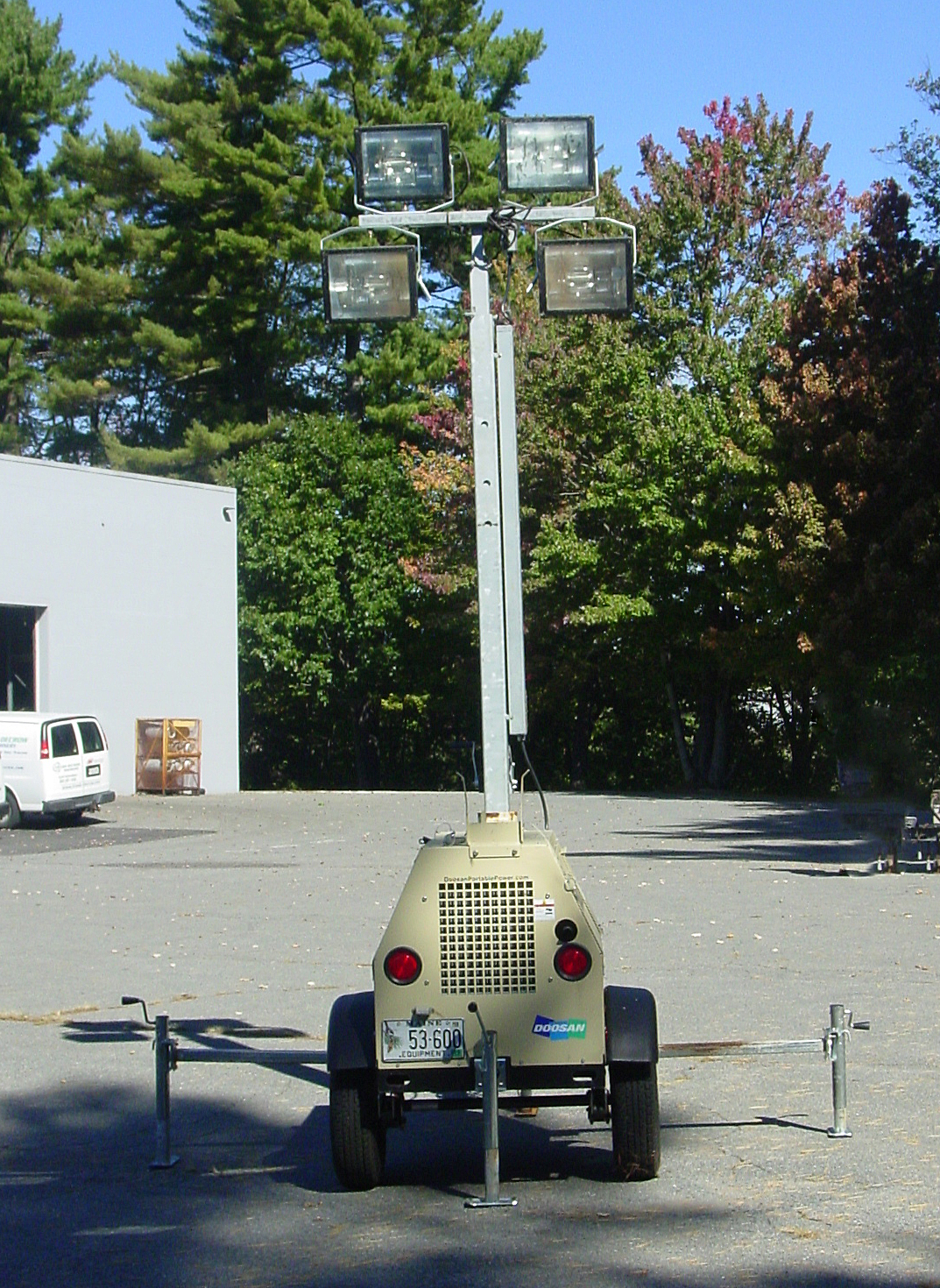 Easy installation, reduced fuel costs, additional auxiliary power, a five year warranty and lights that are ready at the flip of a switch . . . is there a reason not to change your light towers bulbs over to LEDs? We don't think so! Contact your local Doosan Portable Power Dealer to inquire about your LEDs today.